Learn more
About Havertown Automotive!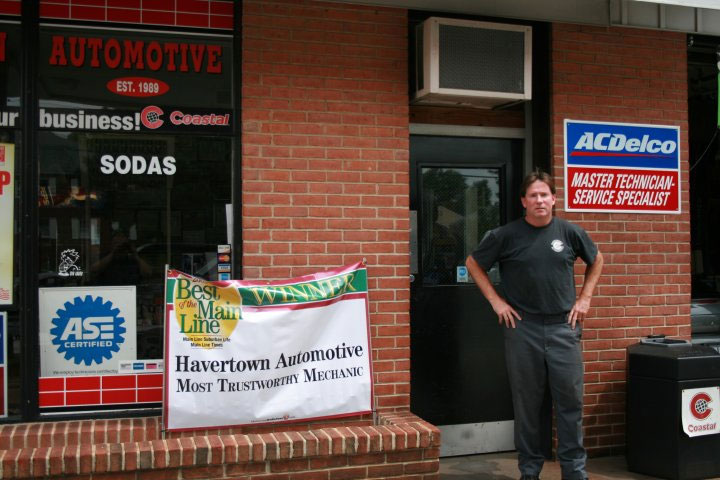 Havertown Automotive is a full-service preventive maintenance and auto repairs center in the Havertown, PA 19083 area, specializing in automotive repair services ranging from a basic Pennsylvania state inspection and Emission to tire replacements to engine repairs and replacements. Our experts have the knowledge to service and repair even the most challenging auto problems on all makes and models of domestic and imported vehicles. We use the latest technology to assess the situation and offer you alternatives. We guarantee our work and know you'll be happy with the outcome. Stop in or give us a call at 610-789-7034 to let us know how we can help you!
Call us today!
Is your vehicle making sounds or driving abnormally?
Contact Havertown Automotive to get your vehicle examined, diagnosed, and quoted by ASE Certified Technicians.
Contact an Expert
Google Certified
Testimonials
I would recommend others to take their car to this auto repair shop. Bill is not notch mechanics!
An honest man works there. He's a good guy and doesn't overcharge. I had to convince him to let me pay more to cover the cost of his banking fee for electronic payment.
I have been taking my cars to Havertown Automotive for about 14 years. In that time I've observed and experienced Bill to be a true professional. I've known Bill to stay late into the evening to finish work and return my car to me that night, something I've never experienced with other shops. He uses quality parts, his workmanship is top notch, but most importantly he runs his business with honesty and integrity.
You will not find a nicer and more knowledgeable mechanic than Bill! I will be recommending Havertown Automotive to all of my family and friends for years to come. Highly recommend
Write Review
We also have over 700 Sure Critic Reviews!
Click the logo to view SureCritic Reviews!